…specializing in dip coated and molded parts in a variety of rubber and plastic materials.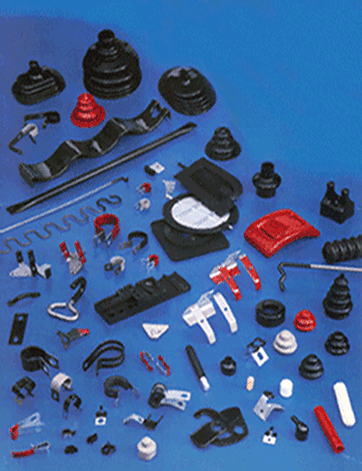 Founded in 1954, RUBBER & PLASTICS CO. occupies over 25,000 square feet of facilities for total on-site processing. Our capabilities include plastic and rubber dip molding or coating and plastic open-face molding .
RUBBER & PLASTICS CO. can assist in design and development of prototype parts or produce high-volume OE production quantities to meet your particular size, shape and material specifications. Our fifty year plus track record proves our ability to maintain uniformity and accuracy in a wide variety of parts that meet the highest of quality standards.